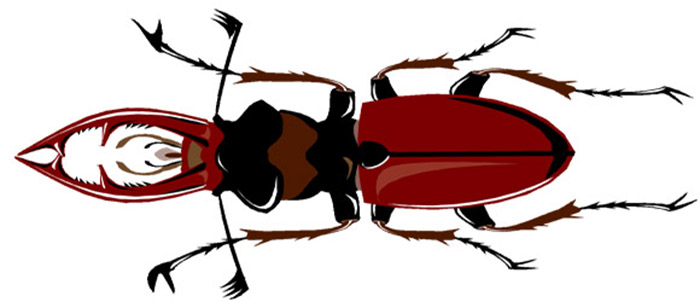 From our friends at the Earth Center:
The Middlesex County Freeholder Board invites you to participate in a free workshop on how to identify and prevent invasive species from crowding out more desirable native species in your landscape.
Identifying Invasive Species takes place from 9:30 a.m. to noon Saturday, Sept. 26 at the EARTH Center located in Davidson's Mill Pond Park, 42 Riva Ave., South Brunswick. The workshop is being conducted by the Rutgers Cooperative Extension of Middlesex County and the County's Office of Parks and Recreation
Invasive species are plants, animals or pathogens that are not native to a given area and can cause harm to local ecosystems, human health and the economy.
"Invasive species threaten biodiversity and cause billions of dollars of economic loss and damage," said Middlesex County Freeholder Director Ronald G. Rios. "Here in Middlesex County, we are always looking to maintain a balanced and healthy environment and ask residents to help us in this endeavor. Workshops like this one are a great way to start."
"I know all our residents appreciate the natural beauty and biodiversity of Middlesex County," said Freeholder Kenneth Armwood, chair of the County's Business Development and Education Committee. "That is why it is so important to be aware of factors that can threaten what we love most about our home, and to put a stop to dangers like invasive species before they cause serious damage."
After the lecture, attendees will participate in an invasive plant control project within the park alongside the Middlesex County Conservation Corps. The Conservation Corps is charged with the care and management of Middlesex County's more than 7,500 acres of open space, by performing projects that maintain and improve the quality of the open space and allow public access.
Participants should dress for the weather, including hats and sunscreen and bring a refillable water bottle. Long pants and closed-toe shoes are suggested. Work gloves and other tools will be supplied.
The workshop is free, but registration required by Sept. 23. For more information contact the EARTH Center at 732-398-5262.
The workshop is held as part of National Public Lands Day, which is made up of a series of projects completed at publicly owned properties throughout the country. Events will be held in every state. Last year more than 175,000 volunteers participated.
Rutgers Cooperative Research & Extension educational programs are offered to all without regard to race, religion, color, age, national origin, gender, sexual orientation, or disability.