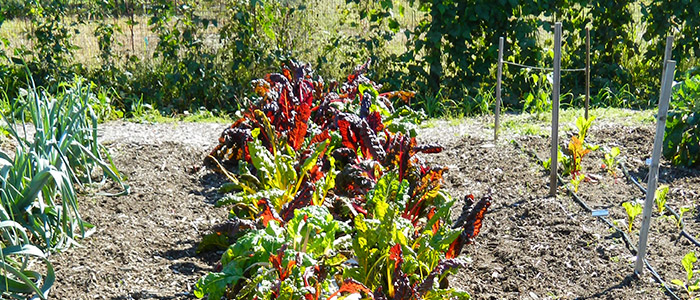 This is from our friends at the Earth Center:
Spring will be here before you know it, and soon it will be time to start planting. The Master Gardeners of Middlesex County would like to help you get your gardens ready to bloom at a workshop entitled, "Preparing Your Garden for Spring."
This free workshop is scheduled for Saturday, March 12 from 10 a.m. to noon at the Middlesex County EARTH Center located in Davidson's Mill Pond Park at 42 Riva Ave. in South Brunswick.
The workshop will cover activities appropriate for late-winter/early-spring planning, buying, seed starting, pruning and more to help you get a head start on preparing all kinds of plants, from vegetables to trees.
"I encourage residents to attend this informative workshop," said Freeholder Kenneth Armwood, Chair of the County's Business Development and Education Committee. "Even if you're not an experienced gardener, it's a great way to learn more about this rewarding activity."
"The EARTH Center offers a host of environmental services to the County," said Freeholder Director Ronald G. Rios. "Here, residents don't only learn about greener approaches to gardening, but can also purchase soil test kits, pesticide application test manuals or submit pest and disease samples for evaluation."
To register, call 732-398-5262 by March 9.
The County's Extension Office is part of a nationwide network that brings the research of the State land-grant universities to residents. Rutgers Cooperative Extension offices throughout New Jersey are cooperatively funded by the County Board of Chosen Freeholders, Rutgers University-New Jersey Agricultural Experiment Station and the U.S. Department of Agriculture.
The EARTH Center is located in one of Middlesex County's most beautiful parks, Davidson's Mill Pond Park. The 300-plus acre park features ponds, wooded trails and open fields. Educational displays at the park include a demonstration vegetable garden, hard-scaped herb garden, and a water-conserving rain garden. These displays are used to spark conversation about earth-friendly gardening techniques, local agriculture and topics that are the focus of Extension Services' Agriculture and Natural Resource Management Department.
Visitors can also find out more about the EARTH Center and its events by calling
732-398-5262 or visiting them online at www.co.middlesex.nj.us and searching 'extension.'
Rutgers Cooperative Extension educational programs are offered to all without regard to race, religion, color, age, national origin, gender, sexual orientation, or disability.