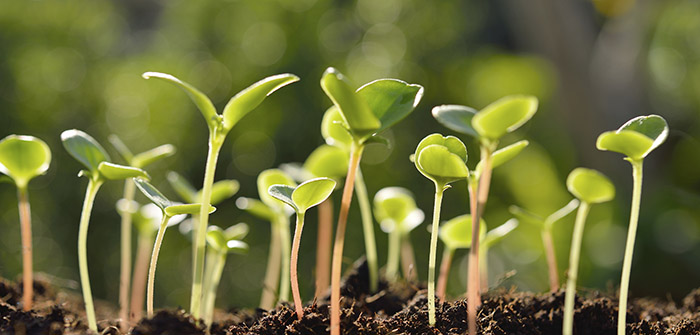 What is IPM? It is Integrated Pest Management—a process used to solve pest problems while minimizing risks to people and the environment.
Our friends at the Earth Center just sent us the information below about a FREE IPM workshop this Sunday, May 22.
Check it out!
EARTH Center Workshop Helps Rid Your Garden of Harmful Chemicals
MAY 17, 2016 — As warmer weather approaches, many Middlesex County residents are eager to get their gardens back in shape. For many, it's equally important that their gardens remain free of synthetic pesticides, whether they're growing food or improving the beauty of their lawn. Middlesex County's Master Gardeners can help with both issues, and get your garden ready for the summer months.
A Common Sense Approach to Gardening Using IPM will take place on Sunday, May 22. This free event is scheduled for 10:30 a.m. at the EARTH Center, located in Davidson's Mill Pond Park at 42 Riva Ave. in South Brunswick.
The workshop will introduce the concept of Integrated Pest Management and examine how simple practices, such as monitoring for pests and providing adequate moisture, will keep your plants healthy. Interpreting soil sample results and light requirements for various species will be examined.
To register, call 732-398-5262 by May 20.
"I encourage residents to attend this informative workshop," said Freeholder Kenneth Armwood, Chair of the County's Business Development and Education Committee. "Learning to garden without the use of pesticides is an important topic for many gardeners."
"The EARTH Center offers a host of environmental services to the County," said Freeholder Director Ronald G. Rios. "Here, residents don't only learn about green approaches to gardening, but can also purchase soil test kits or submit pest and disease samples for evaluation."
If you have questions on backyard environmental issues, Middlesex County's Extension Office can assist you with its FREE Master Gardener Helpline, regardless of weather or season.
Residents of Middlesex County are encouraged to call 732-398-5220 with questions on plants, bugs and home conservation practices. Rutgers University trained Master Gardeners are available from 9 a.m. until noon, Mondays through Fridays, or residents can leave a detailed message and volunteers will get back to you. You can also e-mail your questions and concerns to mastergardeners@co.middlesex.nj.us.
For more on Middlesex County's Extension Office, visit our County website at www.co.middlesex.nj.us and search "Extension."
If you have more interest in this topic, The Rutgers Office of Continuing Professional Education runs an annual three-day IPM course (with an option to only take the first day). For more information about this class, visit this link: "Landscape Integrated Pest Management" or call 848-932-7317.
Rutgers Cooperative Extension educational programs are offered to all without regard to race, religion, color, age, national origin, gender, sexual orientation, or disability.