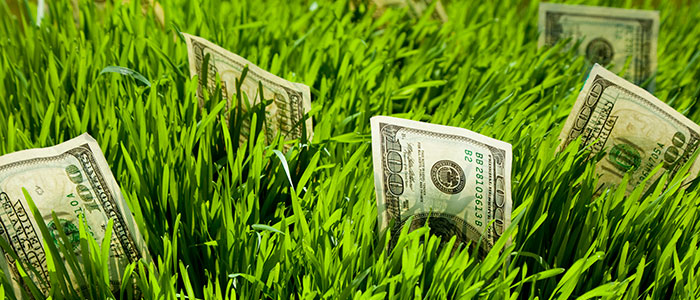 How do you add more customers to different areas of your landscaping business? We had a brief conversation with Marcus vandeVliet, a well-known consultant to the landscaping industry.
What is the biggest challenge facing companies that want to add customers to their residential lawn service?
The competitiveness. You've got lots of small companies out there with low overhead and they can control pricing. It's hard for a larger company to compete, but this can be an advantage if you're a smaller company. However, smaller companies have a limited production capacity. By a "smaller company" I mean an owner operator with two or three additional workers grossing $250,000 to $400,00 per year.
What about competition for commercial properties?
On the commercial side, a larger company can be more competitive, since it will be competing with similar-sized companies that have similar direct and overhead costs—such as the expense of larger, commercial grade equipment and more costly insurance. Keep in mind that a track record will be more important when competing for commercial properties.
What are your thoughts concerning business in the construction area?
The construction area offers good opportunity because it's easier to differentiate yourself. You can stand out with your individual designs, your problem solving skills, and the materials you choose to use—such as natural stone versus concrete pavers and things of that nature. I would recommend focusing on the long term relationship with the customer and their experience with your company.
What's the overall best way to grow your business?
Customer referrals. One of the best tools a small company has is their ability to control quality and the "customer experience" and this leads to referrals. What everyone is looking for is a competitive advantage and that's what a referral gives you. But consumers today are more demanding and they have more resources, such as the internet. Even with a referral, they'll get other price quotes to verify that your prices are competitive. You should always assume you'll be in a competitive situation.
What are your feelings about the current state of the business and the future?
A lot my clients had a good spring—not great, but slightly better than average. Most are cautiously optimistic. Next year I see a bright future. The recession caused a certain amount of pent-up demand.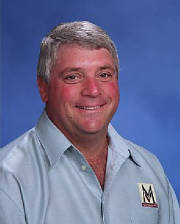 Marcus vandeVliet is a leading consultant to the landscape and green industry. Before founding his consulting firm, he owned a design build company. He also managed landscape construction companies both large and small, where he demonstrated his ability to significantly increase profitability. You can visit his consulting firm here.
Marcus currently teaches two courses in the Rutgers Landscape Business Management certificate series:
"Landscape Project Management" and "Better Business Management Skills for the Landscape Professional."