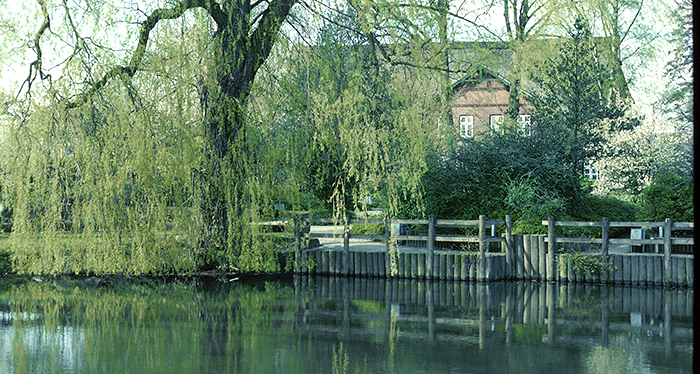 One element of landscaping sometimes overlooked by both homeowners and professionals is the control of water flowing on a property.
We asked horticulturist and Rutgers instructor Bruce Neary to give a few reasons why people should give more thought to this topic. Here are three important reasons to control the way water flows:
Excess water is detrimental to the health of plants. A plant can die from too much water just as easily as it can die from too little. Choosing the right plants, proper grading of the property, and correct drainage is essential.
Water is bad for structures. Few things damage a building more than water. If the property is not properly graded or controlled by drainage systems, no amount of plugging and sealing will prevent eventual damage.
Water that is not controlled is often being wasted. Water should be captured and redistributed elsewhere where it can do something beneficial rather than leaving it to pour from your roof and pound the ground.
Bruce Neary and his son Brenden operate BCN Horticulture Services. Bruce is also an instructor in the Rutgers University class "Water Management and Drainage."