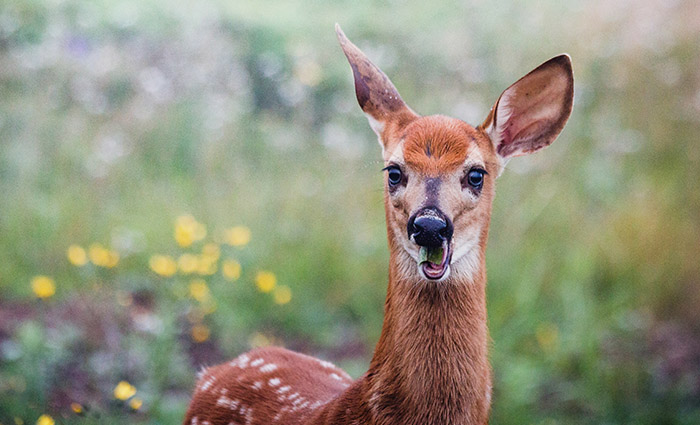 From our friends at the EARTH Center:
Are you having difficulty protecting your plants and vegetables from backyard pests? The Rutgers Cooperative Extension of Middlesex County would like to invite you to "Deer Resistant Gardens with Native Plants."
This free seminar is scheduled for 10 a.m. to noon June 9 at the EARTH Center located in Davidson's Mill Pond Park, at 42 Riva Ave., South Brunswick.
Learn strategies that will help you deter deer from dining on your vegetable gardens and landscape plantings. In honor of "Native Plant Appreciation Month," these tips will include information on plants that are not only beautiful and deer-proof, but are also native to our area.
"The population of White-tailed deer has risen to an astounding level throughout the state, resulting in an increase of damage to home gardens, agricultural crops and our local forests," said Middlesex County Freeholder Director Ronald G. Rios. "This seminar will help you learn what you can do to keep your plants and landscaping safe."
Freeholder Kenneth Armwood, Chair of the Business Development and Education Committee said, "Here in Middlesex County, we are always looking to maintain a balanced and healthy environment and ask residents to do the same in their own homes. Workshops like these are a great way to start."
The workshop is free, but registration is required by June 6 at 732-398-5262. For more information, visit www.middlesexcountynj.gov and search "extension".
Middlesex County's EARTH Center is home to the Rutgers Cooperative Extension of Middlesex County and part of a nationwide network that brings the research of the State land-grant universities to residents. Offices throughout New Jersey are cooperatively funded by the County Board of Chosen Freeholders, Rutgers University-New Jersey Agricultural Experiment Station and the U.S. Department of Agriculture.
Rutgers Cooperative Extension of Middlesex County's educational programs are offered to all without regard to race, religion, color, age, national origin, gender, sexual orientation or disability.
For more information on other programs, call 732-398-5260.