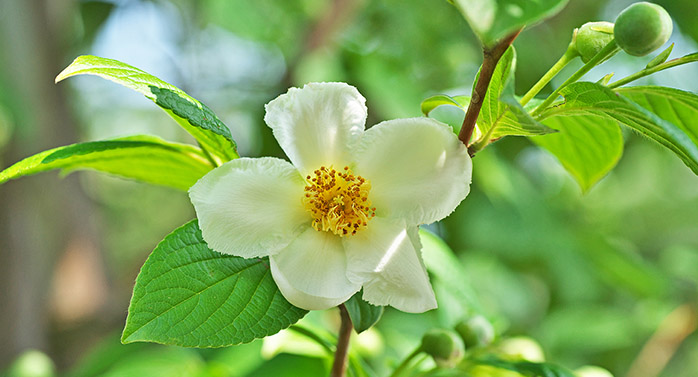 Do you only use native plants in your landscapes? Many people seem to feel it's a safer choice than non-natives. I called Rutgers instructor Steven Kristoph to get his thoughts on this hot-button issue and here's what he had to say:
"There's been a movement in recent years toward the belief that non-native plants are an ecological threat but this isn't true in all instances. An educated use of non-natives can add diversity, ornamental interest, and value to any landscape. One example is the Japanese Stewartia. To many landscape architects it's a connoisseur's plant."
The Stewartia grows well in New Jersey, and Kristoph has planted it many times. "There's a need for non-native plants," he says. "Not all of them are invasive and troublesome."
Kristoph will be teaching two courses at Rutgers in the month of July: "The Woody Plants of Summer: Native Plants" on July 25 and "The Woody Plants of Summer: Non-Native Plants" on July 31. Both classes involve a brief lecture followed by an outdoor walk where students will view specimens. You can still sign up for both courses.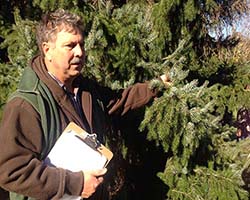 About Steve Kristoph
Steve Kristoph is widely known for his encyclopedic knowledge of plant material. He received his Bachelors and Masters degrees in horticulture from Rutgers University, and he has been an adjunct instructor at Rutgers for over 25 years. He also owns and operates Steven Kristoph Nursery in Monmouth County, NJ, where he grows many types of ornamental trees, shrubs and herbaceous perennials.