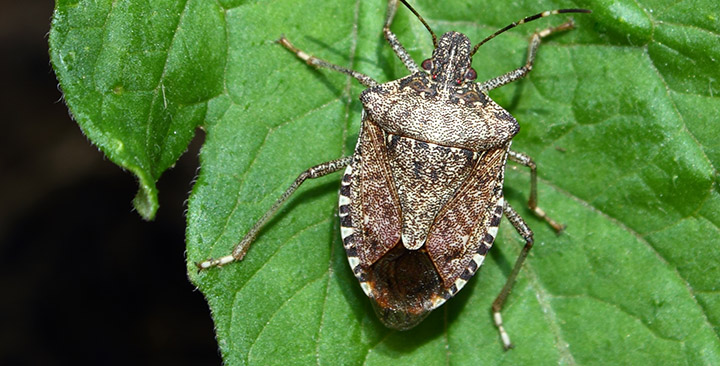 Do you have questions about invasive species? This free online class will help you get the answers!
RU Ready to Garden Series
Session 15, August 6, 6:30 p.m. – 8:00 p.m. Live on WebEx
Invasive Species Update: Identification and Control featuring Giant Murder Hornets, Asian Jumping Worms, Spotted Lanternfly, Brown Marmorated Stink Bug.
Register for the FREE program at   https://go.rutgers.edu/ruready2garden15
Dr. George Hamilton from Rutgers University and Dr. Kyle Wickings from Cornell University will join our team to discuss four invasive pests that are raising many questions this season. The team will share some stories along the way.

George Hamilton is a Rutgers University Extension Specialist in Pest Management. Dr. George Hamilton's research interests are in the area of implementing integrated pest management programs and the examination of pesticide usage patterns in New Jersey. These interests led to the implementation of an IPM program in eggplant. Current research interests include conservation biological control as it pertains to ornamental insect pests and studying the biology, ecology and management of the recently introduced brown marmorated stink bug, Halyomorpha halys (Ståhl).

Kyle Wickings is an Associate Professor of Soil Arthropod Ecology and Turfgrass Entomology at Cornell University who is interested in improving basic knowledge of soil invertebrates to help minimize damage by root-feeding pests while simultaneously preserving the biodiversity and function of beneficial soil organisms.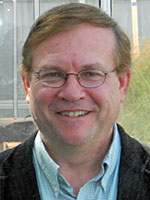 Bill Hlubik is an Agricultural Agent and Professor with Rutgers Cooperative Extension, NJAES, Rutgers, the State University of New Jersey. Bill has 30 years of experience in the production, research and marketing of specialty crops. Professor Hlubik teaches Sustainable Agriculture and Starting a Small Farm Classes for the School of Environmental and Biological Sciences, Rutgers, The State University of New Jersey. Bill has been farming with his family for over 35 years. william.hlubik@rutgers.edu

Ray Samulis is an Agricultural Agent and Professor Emeritus with Rutgers Cooperative Extension. Professor Samulis has over 42 years of experience working with vegetable growers and has taught agricultural production classes at the School of Environmental and Biological Sciences at Rutgers, The State University of New Jersey. Ray has a passion for brewing homemade beers and producing his own award winning wines. Ray is an avid gardener and has a wealth of knowledge in horticulture and food production systems.   

Bill Errickson is the Agriculture and Natural Resources Extension Agent in Monmouth County with a focus on nursery, turfgrass, and agricultural innovation. He has worked in various aspects of the agricultural sector for the past 15 years, including operating his own diversified farm in coastal Maine and consulting on edible landscapes for residential clients.
Information sheets from past sessions can be found at: https://tinyurl.com/middlesexcountygrows
Past episodes of the webcast can be found at: https://tinyurl.com/rcevids
Many more Rutgers Cooperative Extension resources on your home, lawn and garden can be found at: https://njaes.rutgers.edu/home-lawn-garden/