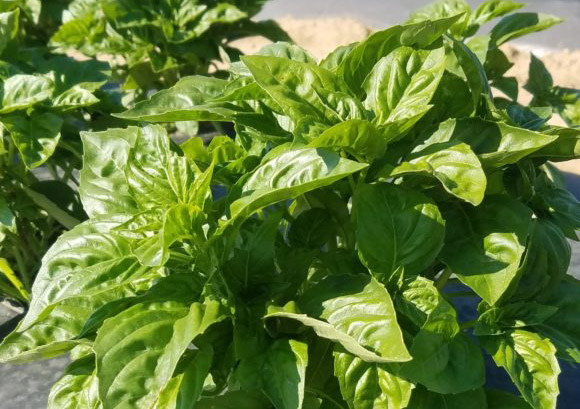 Do you grow basil? If so, we've got some great news! Rutgers University has developed four new sweet basil varieties resistant to downy mildew disease—a longtime nemesis for growers of this culinary herb.
The new varieties are called Rutgers Devotion DMR, Rutgers Obsession DMR, Rutgers Passion DMR, and Rutgers Thunderstruck DMR.
While the plants were originally developed for commercial and greenhouse growers, they will also do well in plastic or ceramic pots. So you can grow them on your back porch. They were made available to commercial growers last spring but are now also available to homeowners. Look for the seeds at your local supply store.
They can be planted after the last frost, and they'll grow through September and into October, depending upon weather conditions.
These varieties are hardy and the leaves can be harvested many times over the course of a season. They are not GMO. They were created using old-style plant breeding methods.
For more information, visit this page at the Rutgers Newsroom for the School of Environmental and Biological Sciences.