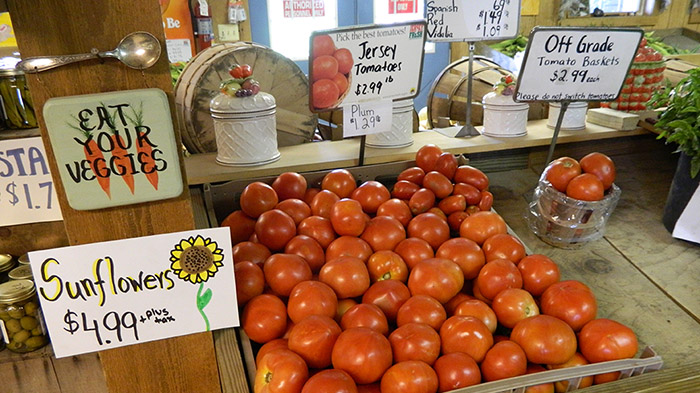 Would you like to learn how to breed vegetables? This free online seminar from Rutgers Cooperative Extension can help you do it!
RU Ready 2 Garden Series
Session 7 June 11th 6:30 pm
Traditional Breeding of Vegetable
Crops at Rutgers University
Advice for All Gardeners: Beginners to Advanced – Helping families and communities grow their own food.
Time: Thursday, June 11, 2020 6:30 to 8 pm Live on WebEx.
Register for the FREE program at https://tinyurl.com/RUgarden7
Session 7: Traditional Breeding of Vegetable Crops at Rutgers University
In this seminar Dr. Orton will provide a fascinating overview of the history and basics of breeding the famous 'Rutgers' and 'Rutgers 250' and asparagus. Rutgers has a long and rich history of breeding vegetable crops for high yield, nutrition, and flavor for commercial farmers and home gardeners. Dr. Orton will also provide some tips on how you can get started breeding new varieties in your backyard. Come join us for a fascinating discussion of the world of plant breeding
Instructors and Hosts: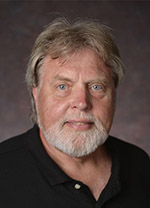 Dr. Thomas Orton attended Michigan State University, and earned a B.S. in Biology with Honors and a Ph.D. in Botany and Genetics . In 1995, he joined the faculty of the School of Environmental and Biological Sciences at Rutgers University, New Brunswick, NJ, where he served as a Department Chair and Assistant Director of Rutgers Cooperative Extension. Dr. Orton has taught "Plant Breeding" and "Advanced Plant Breeding"
courses at Rutgers University annually since 2003. Dr. Orton has authored or co-authored over 50 research publications, over 20 monograph chapters, a textbook entitled Horticultural Plant Breeding, two edited monographs on marker-assisted plant breeding, and was the Coordinating Editor for eight annual editions of the 6-state Mid-Atlantic Vegetable Production Guide.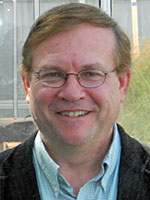 Bill Hlubik is an Agricultural Agent and Professor with Rutgers Cooperative Extension, NJAES, Rutgers, the State University of New Jersey. Bill has 30 years of experience in the production, research and marketing of specialty crops. Professor Hlubik teaches Sustainable Agriculture and Starting a Small Farm Classes for the School of Environmental and Biological Sciences, Rutgers, The State University of New Jersey. Bill has been farming with his family for over 35 years. You can contact him at william.hlubik@rutgers.edu
Information sheets from past sessions can be found at: https://tinyurl.com/middlesexcountygrows
Past episodes of the webcast can be found at https://tinyurl.com/rcevids
Many more Rutgers Cooperative Extension resources on your home, lawn and garden can be found at https://njaes.rutgers.edu/home-lawn-garden/